Kickoff & Recruitment Event, Rome (Postponed)
GRAPES Kickoff and Recruitment Event
Due to the coronavarious pandemic, our Kickoff Workshop and Recruitment Event has been postponed to an unknown yet date, more details will follow in due course. However, the application process is ongoing and we encourage interested candidates to upload their files (see this page) since the hard deadline to recruit PhD fellows remains end of November 2020.

This is an International Research Workshop aiming at presenting the activities planned within GRAPES.
There is funding to support the participation of qualified students interested in the Network's 15 open PhD positions. In particular, about 20 applicants will be chosen among those who shall apply, following the general application instructions, by 10 March 2020 and shall be invited to the Kickoff Workshop and Recruitment event. They shall have the opportunity to learn of our planned activities, meet potential advisors, and present their work in a poster session. GRAPES shall cover travel costs, while accommodation will be provided at CampusX.
---
Schedule
TBA
---
Location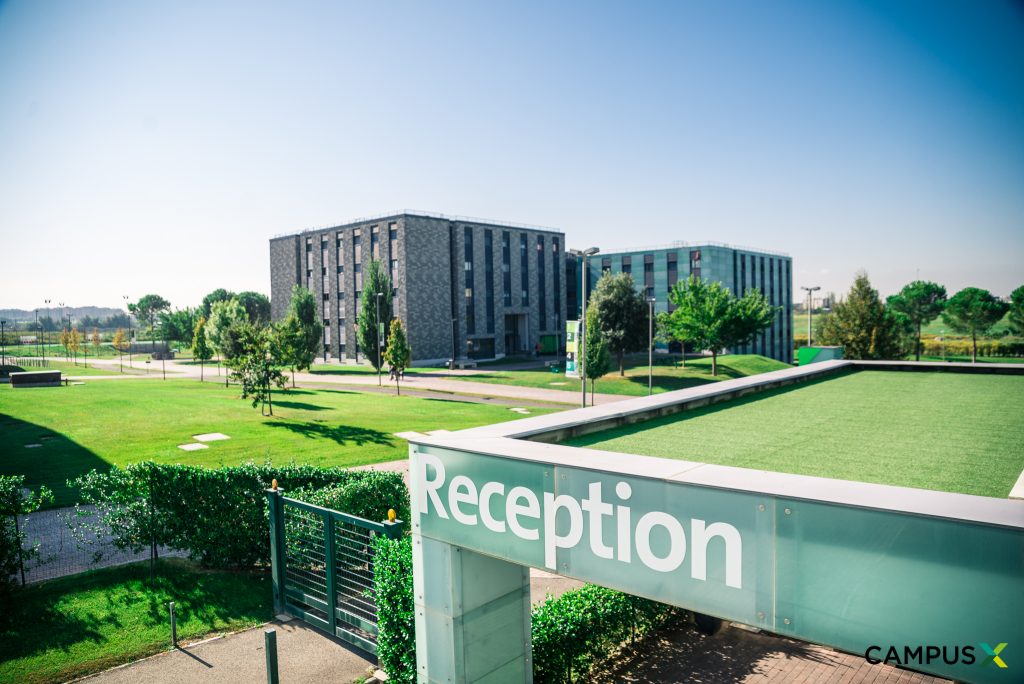 CampusX Roma, Via di Passo Lombardo, 341 – 00133 Roma, see map below.
---
Travel information
Before travelling to Italy, please check if you need a visa to enter Italy. Whether you require a visa or not depends on your nationality and not on your current residential address. Please check the website of the Ministry of Foreign Affairs of the country you are a national of, or visit the website of the Italian Ministry of Foreign Affairs for further information.
Depending on where you are coming from, you may travel to Rome by car, bus, train or plane. Once you are in Rome, please follow the directions below to go to the venue CampusX Roma.
How to reach CampusX Roma
CampusX Roma is located next to the University of Rome Tor Vergata, which is in the south-east area of Rome. To get there by the public transport system in Rome:

From the city center of Rome: take METRO A (direction ANAGNINA) and get off at the last stop (ANAGNINA).
From Anagnina: take the university shuttle (there is a shuttle every 30 minutes, at 9.00-9.30-10.00 and so on).

The total time to reach CampusX Roma from the city center (say from the railway station Roma Termini) is at least 1 hour (but it is important to pay attention to the time schedule of the university shuttle).

Travelling by train
The main railway station in Rome is ROMA TERMINI: it is located in the city center and directly connected to METRO A. Follow the instructions above to reach CampusX Roma.
Travelling by plane
There are two airports in Rome.

From Fiumicino Airport: take the train to ROMA TERMINI (there is a train every 15 min; it takes 32 minutes from the Airport to Roma Termini, see this page) and then follow the instructions above to reach CampusX Roma.
From Ciampino Airport: take the bus to ANAGNINA (there is a bus every 40 min; it takes about 30 minutes to get to Anagnina, see this page) and then follow the instructions above to reach CampusX Roma.
---
Accommodation
Candidates for a PhD position will be accommodated at CampusX Roma.
Representatives of GRAPES Partners will be accommodated either at Hotel Arco di Traventino or at Hotel Floris. Travel and accommodation costs will be reimbursed, please contact the local organizers for more information.
Representatives of GRAPES Beneficiaries will have to make their own accommodation arrangements. The following three accommodations are suggested:
CampusX Roma
No travel to get to the workshop venue, nice accommodation, but not ideally located in case someone wants to enjoy the beauty of Rome in the evenings.
Hotel Arco di Traventino
Located at the METRO A stop Arco di Travertino. It takes about 40 minutes to reach CampusX Roma. Very nice accommodation and very good connection with the city center.
Hotel Floris
Located in the city center at the METRO A stop Repubblica. Very nice accommodation, but it takes about 70 minutes to reach CampusX Roma.
---
Registration
TBA
---